Environmentally friendly brand EcoTech is the leading car parts remanufacturer
With Global Carbon Emissions at an all time high, we must do our bit to protect our atmosphere.  Order your car part products from EcoTech.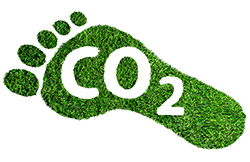 Our aim is to keep growing the range that EcoTech offer, to reduce the carbon foot print
Help save our planet.
Carbon emissions are at an all time high.
You can do your part and purchase from us, and have peace of mind that you are supporting our reducing of Carbon emissions within the automobile industry.
Affordable remanufactured alternative high performance car parts.
Be part of the growing consumer buying trend of alternative environmentally sustainable products